The Israeli Air Force displays its fleet over its Mediterranean shoreline!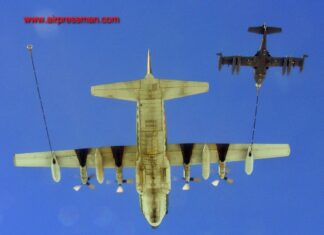 Ernesto Blanco Calcagno obtiene una perspectiva de primera mano sobre cómo la Fuerza Aérea Uruguaya realiza el reabastecimiento de combustible aire-aire e interceptaciones aéreas!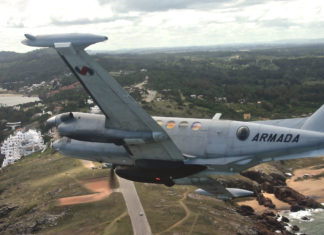 Ernesto Blanco Calcagno flies on this Maritime Patrol aircraft, the only armed Super King Air in the World!
¡Veteranos de la guerra de Vietnam, encuentran nueva vida y misiones junto a la Armada Uruguaya!
A Vietnam era warrior has a new lease of life in naval aviation!