This post is also available in: Español (Spanish)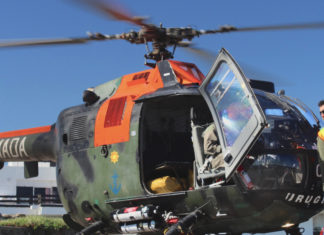 Armada 063 (ex Heer 87+00) flies for the camera in Punta del Este. (Copyright Ernesto Blanco Calcagno/airpressman.com) Copyright: Ernesto Blanco Calcagno         airpressman@gmail.com  ...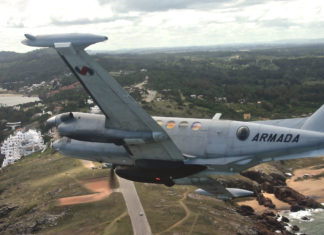 Beechcraft B200T Armada 871 flies over Punta del Este with Isla de Lobos (Seawolves Island) in the background, the beginning of Uruguay's Atlantic waters. (Copyright...
Please see our feature: Turbo & piston trainers: "Texan II visit to Uruguay". Por favor vea nuestra nota "Turbos & pistón: El Texan II visita Uruguay".
The Israeli Air Force displays its fleet over its Mediterranean shoreline!