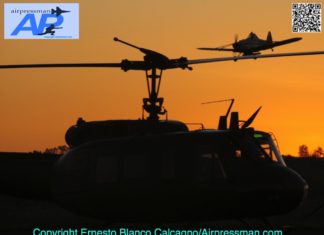 FIREFIGHTING IN URUGUAY (Main Feature Image: Copyright Cortéz) By Ernesto Blanco Calcagno/Airpressman.com The naval Westland Wessex HC MK II was hovering over the Atlantic Ocean at 25...
The Israeli Air Force displays its fleet over its Mediterranean shoreline!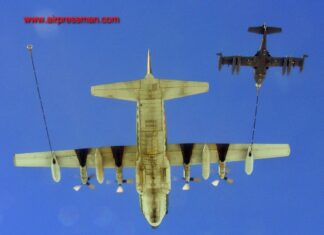 Ernesto Blanco Calcagno obtiene una perspectiva de primera mano sobre cómo la Fuerza Aérea Uruguaya realiza el reabastecimiento de combustible aire-aire e interceptaciones aéreas!
Copyright Ernesto Blanco Calcagno/www.airpressman.com Nuevos asientos eyectables para la flota de Cessna A-37B Dragonfly de la Fuerza...