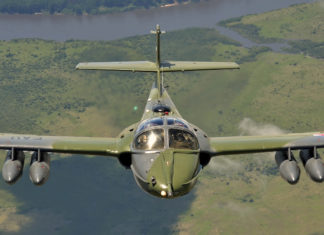 Flying alongside a test pilot, a young technician carries out a Functional Check Flight on Cessna A-37B "Dragonfly" . Copyright Ernesto Blanco Calcagno/www.airpressman.com FAU 276, flown... A large arcade of images of this iconic maritime patrol turboprop aircraft, flagship of the Uruguayan Navy.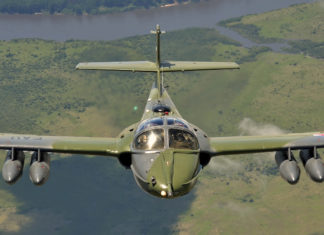 Un joven aerotécnico realiza una comprobación en vuelo junto a un piloto de prueba en un reactor de ataque Cessna A-37B "Dragonfly" .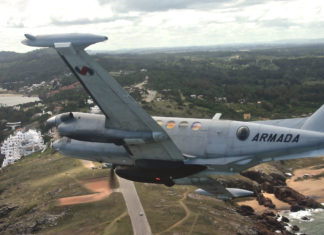 Ernesto Blanco Calcagno flies on this Maritime Patrol aircraft, the only armed Super King Air in the World!
El día que Airpressman se encuentra con la aeronave utilizada en la película "Viven" (Alive).