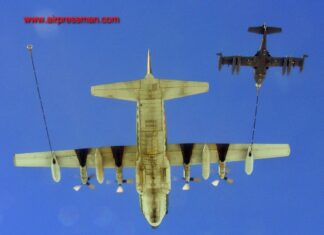 Ernesto Blanco Calcagno obtiene una perspectiva de primera mano sobre cómo la Fuerza Aérea Uruguaya realiza el reabastecimiento de combustible aire-aire e interceptaciones aéreas!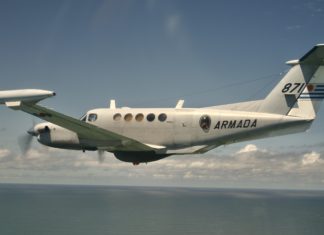 La operación del B-200T - primer Super King Air armado del mundo - por la Aviación Naval Uruguaya.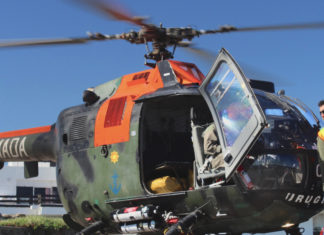 Copyright Ernesto Blanco Calcagno/www.airpressman.com ...
¡Veteranos de la guerra de Vietnam, encuentran nueva vida y misiones junto a la Armada Uruguaya!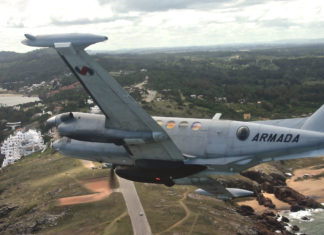 Ernesto Blanco Calcagno flies on this Maritime Patrol aircraft, the only armed Super King Air in the World!