A Fuerza Aérea Uruguaya (Uruguayan Air Force - FAU) C-130B deploys to the White Continent to assist a brother!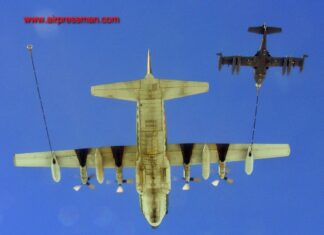 Ernesto Blanco Calcagno obtiene una perspectiva de primera mano sobre cómo la Fuerza Aérea Uruguaya realiza el reabastecimiento de combustible aire-aire e interceptaciones aéreas!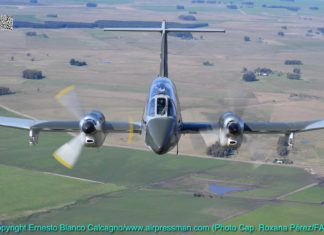 Copyright Ernesto Blanco Calcagno/www.airpressman.com The official retirement from service of the type from the Fuerza Aérea Uruguaya (FAU - Uruguayan...
Please see our feature: Turbo & piston trainers: "Texan II visit to Uruguay". Por favor vea nuestra nota "Turbos & pistón: El Texan II visita Uruguay".
Copyright Ernesto Blanco Calcagno/www.airpressman.com Copyright Ernesto Blanco Calcagno/www.airpressman.com