A Fuerza Aérea Uruguaya (Uruguayan Air Force - FAU) C-130B deploys to the White Continent to assist a brother!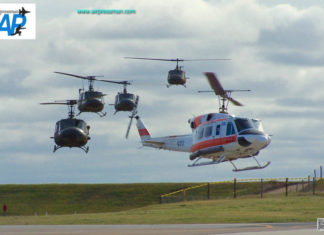 Ernesto Blanco Calcagno (Airpressman) analiza y describe la operación del único escuadrón de alas rotativas, de la Fuerza Aérea Uruguaya. A large arcade of images of this iconic maritime patrol turboprop aircraft, flagship of the Uruguayan Navy.
Copyright Ernesto Blanco Calcagno/www.airpressman.com COPYRIGHT Ernesto Blanco Calcagno (www.airpressman.com) The Escuadrón Aéreo no. 5 (Helicópteros) (Air Squadron no. 5) of the...