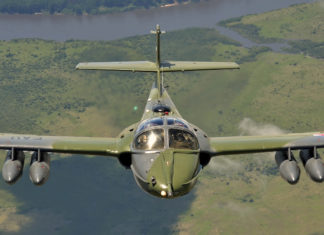 Un joven aerotécnico realiza una comprobación en vuelo junto a un piloto de prueba en un reactor de ataque Cessna A-37B "Dragonfly" .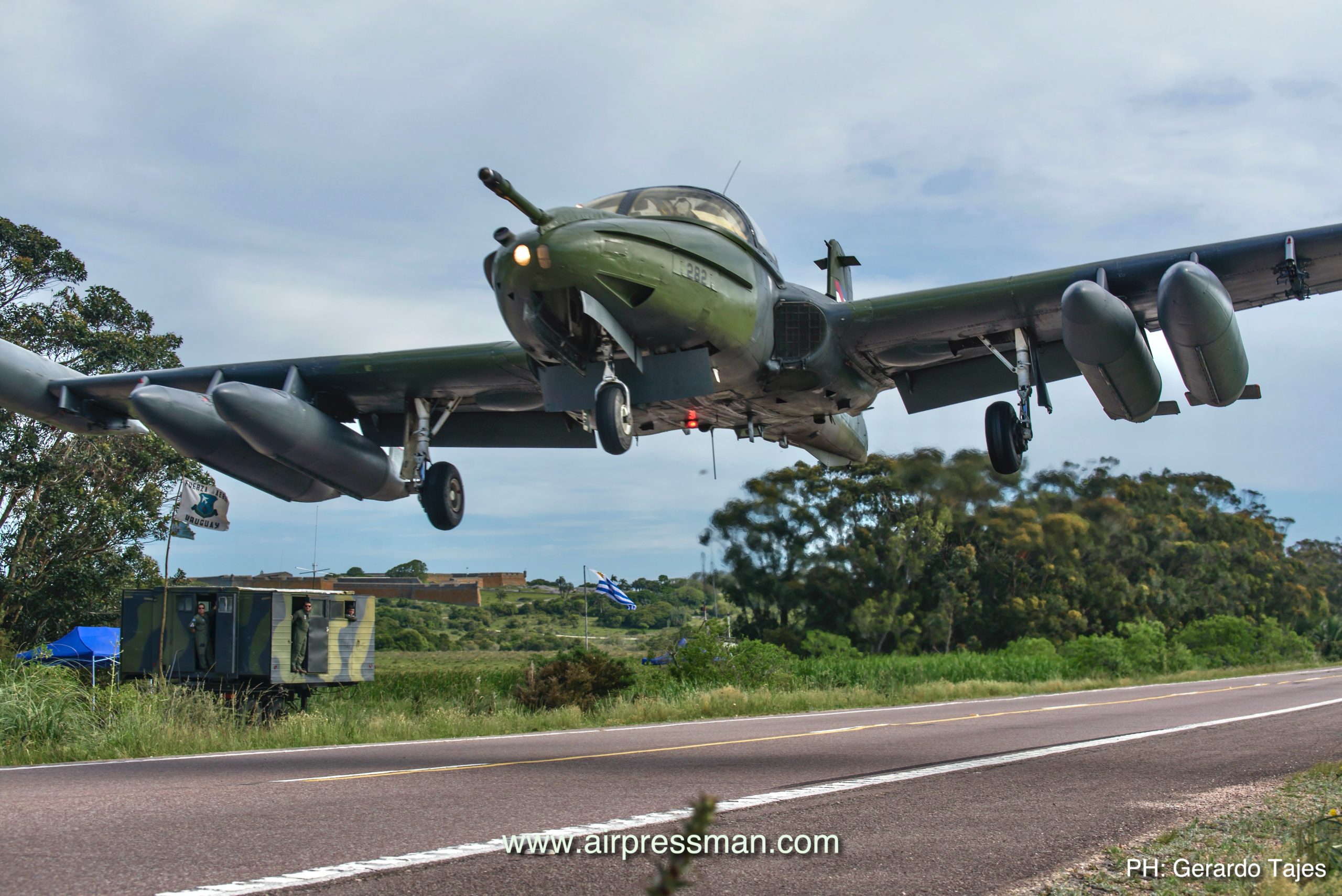 Airpressman reports from a roadside where the Uruguayan Air Force deployed A-37B Dragonfly jets.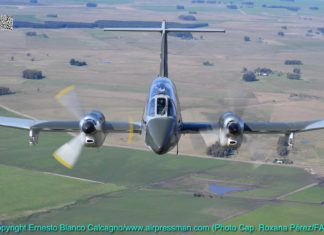 Copyright Ernesto Blanco Calcagno/www.airpressman.com En el día del aniversario de la Aviación Militar y Día de la Fuerza Aérea Uruguaya...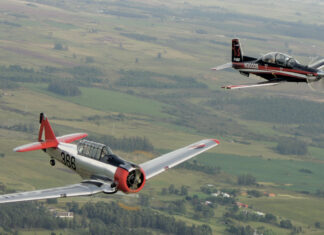 The Texan II meets its grandad...in Uruguay!