The Israeli Air Force displays its fleet over its Mediterranean shoreline!
Copyright Ernesto Blanco Calcagno/www.airpressman.com (Images courtesy of pilotoviejo.com) Image courtesy of Pilotoviejo. It was a glorious autumn morning, with clear, deep blue skies and a warming golden...
La escuadrilla aerobática de la Fuerza Aérea Francesa visita la capital Argentina!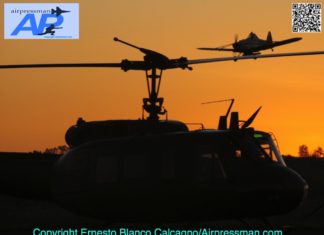 Durante el verano de 2005 Uruguay vivió el peor incendio forestal de su historia, esta es la historia de ¡cómo fue vencido!