Copyright Ernesto Blanco Calcagno/www.airpressman.com COPYRIGHT Ernesto Blanco Calcagno (www.airpressman.com) The Escuadrón Aéreo no. 5 (Helicópteros) (Air Squadron no. 5) of the...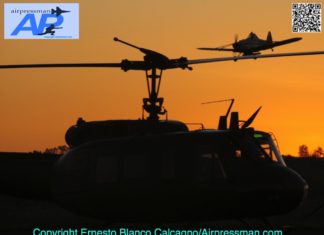 FIREFIGHTING IN URUGUAY (Main Feature Image: Copyright Cortéz) By Ernesto Blanco Calcagno/Airpressman.com The naval Westland Wessex HC MK II was hovering over the Atlantic Ocean at 25...
El día que Airpressman se encuentra con la aeronave utilizada en la película "Viven" (Alive).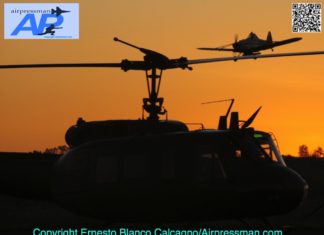 Durante el verano de 2005 Uruguay vivió el peor incendio forestal de su historia, esta es la historia de ¡cómo fue vencido!
La escuadrilla aerobática de la Fuerza Aérea Francesa visita la capital Argentina!