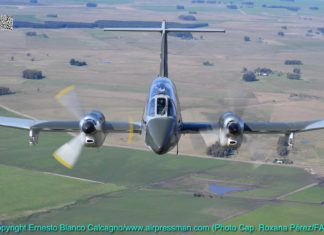 Copyright Ernesto Blanco Calcagno/www.airpressman.com En el día del aniversario de la Aviación Militar y Día de la Fuerza Aérea Uruguaya...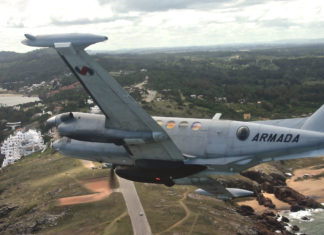 Ernesto Blanco Calcagno flies on this Maritime Patrol aircraft, the only armed Super King Air in the World!
A Vietnam era warrior has a new lease of life in naval aviation!
The Israeli Air Force displays its fleet over its Mediterranean shoreline!