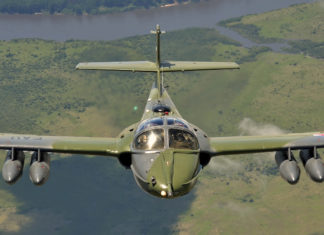 Un joven aerotécnico realiza una comprobación en vuelo junto a un piloto de prueba en un reactor de ataque Cessna A-37B "Dragonfly" .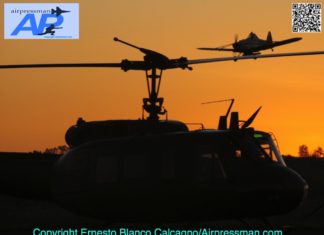 FIREFIGHTING IN URUGUAY (Main Feature Image: Copyright Cortéz) By Ernesto Blanco Calcagno/Airpressman.com The naval Westland Wessex HC MK II was hovering over the Atlantic Ocean at 25...
¡Veteranos de la guerra de Vietnam, encuentran nueva vida y misiones junto a la Armada Uruguaya!
La escuadrilla aerobática de la Fuerza Aérea Francesa visita la capital Argentina!