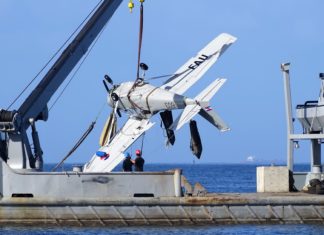 Copyright Ernesto Blanco Calcagno/www.airpressman.com Durante la tarde del 2 de febrero de 2018, al regresar de un vuelo operacional, una...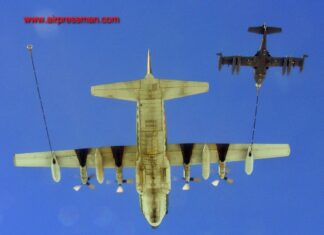 Ernesto Blanco Calcagno obtiene una perspectiva de primera mano sobre cómo la Fuerza Aérea Uruguaya realiza el reabastecimiento de combustible aire-aire e interceptaciones aéreas!
La escuadrilla aerobática de la Fuerza Aérea Francesa visita la capital Argentina!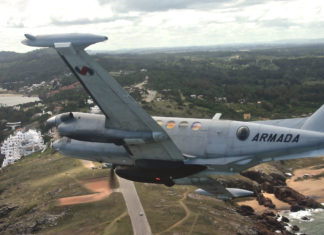 Ernesto Blanco Calcagno flies on this Maritime Patrol aircraft, the only armed Super King Air in the World!