A Fuerza Aérea Uruguaya (Uruguayan Air Force - FAU) C-130B deploys to the White Continent to assist a brother!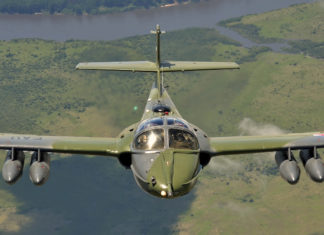 Un joven aerotécnico realiza una comprobación en vuelo junto a un piloto de prueba en un reactor de ataque Cessna A-37B "Dragonfly" .
The Israeli Air Force displays its fleet over its Mediterranean shoreline!
La escuadrilla aerobática de la Fuerza Aérea Francesa visita la capital Argentina!