Ernesto Blanco Calcagno describe como la Armada Uruguaya, utilizó este helicóptero de construcción alemana -cazador de blindados - en misiones navales.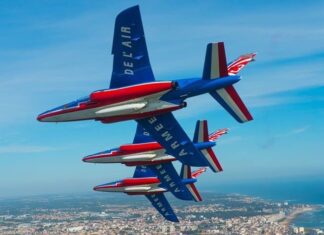 The French Air Force aerobatic team visits Argentina!
Para leer el artículo completo sobre la operación de estas aeronaves Super King Air de patrulla marítima, junto a la Aviación Naval...
A Fuerza Aérea Uruguaya (Uruguayan Air Force - FAU) C-130B deploys to the White Continent to assist a brother!