El día que Airpressman se encuentra con la aeronave utilizada en la película "Viven" (Alive).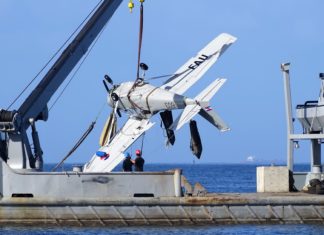 During the afternoon of February 2, 2018, whilst returning from an operational flight a  Fuerza Aérea Uruguaya  (FAU - Uruguayan Air Force) single engine...
A Vietnam era warrior has a new lease of life in naval aviation! A large arcade of images of this iconic maritime patrol turboprop aircraft, flagship of the Uruguayan Navy.