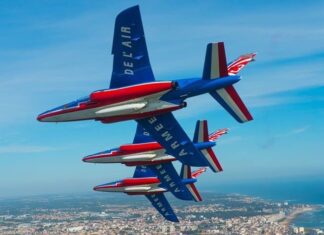 The French Air Force aerobatic team visits Argentina!
A Fuerza Aérea Uruguaya (Uruguayan Air Force - FAU) C-130B deploys to the White Continent to assist a brother!
¡Veteranos de la guerra de Vietnam, encuentran nueva vida y misiones junto a la Armada Uruguaya!
A Vietnam era warrior has a new lease of life in naval aviation!