El día que Airpressman se encuentra con la aeronave utilizada en la película "Viven" (Alive).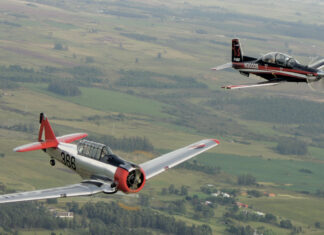 The Texan II meets its grandad...in Uruguay!
Copyright Ernesto Blanco Calcagno/www.airpressman.com COPYRIGHT Ernesto Blanco Calcagno (www.airpressman.com) The Escuadrón Aéreo no. 5 (Helicópteros) (Air Squadron no. 5) of the...
A Fuerza Aérea Uruguaya (Uruguayan Air Force - FAU) C-130B deploys to the White Continent to assist a brother!