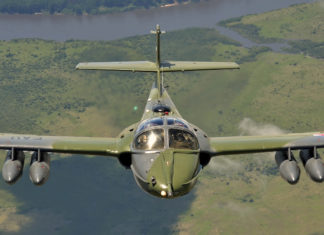 Un joven aerotécnico realiza una comprobación en vuelo junto a un piloto de prueba en un reactor de ataque Cessna A-37B "Dragonfly" .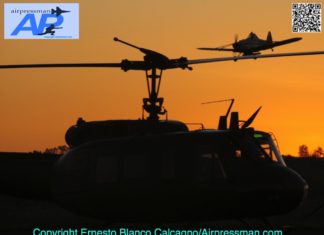 FIREFIGHTING IN URUGUAY (Main Feature Image: Copyright Cortéz) By Ernesto Blanco Calcagno/Airpressman.com The naval Westland Wessex HC MK II was hovering over the Atlantic Ocean at 25...
Please see our feature: Turbo & piston trainers: "Texan II visit to Uruguay". Por favor vea nuestra nota "Turbos & pistón: El Texan II visita Uruguay".
Copyright Ernesto Blanco Calcagno/www.airpressman.com Copyright Ernesto Blanco Calcagno/www.airpressman.com