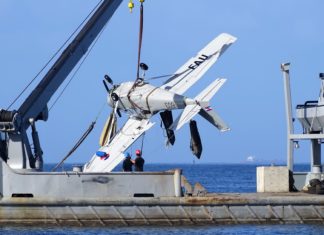 Copyright Ernesto Blanco Calcagno/www.airpressman.com Durante la tarde del 2 de febrero de 2018, al regresar de un vuelo operacional, una...
El día que Airpressman se encuentra con la aeronave utilizada en la película "Viven" (Alive). A large arcade of images of this iconic maritime patrol turboprop aircraft, flagship of the Uruguayan Navy.
A Fuerza Aérea Uruguaya (Uruguayan Air Force - FAU) C-130B deploys to the White Continent to assist a brother!