This post is also available in: Español (Spanish)
FIREFIGHTING IN URUGUAY (Main Feature Image: Copyright Cortéz) By Ernesto Blanco Calcagno/Airpressman.com The naval Westland Wessex HC MK II was hovering over the Atlantic Ocean at 25...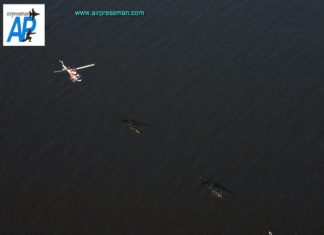 COPYRIGHT Ernesto Blanco Calcagno (www.airpressman.com) The Escuadrón Aéreo no. 5 (Helicópteros) (Air Squadron no. 5) of the Fuerza Aérea Uruguaya (Uruguayan Air Force - FAU),...
Armada 063 (ex Heer 87+00) flies for the camera in Punta del Este. (Copyright Ernesto Blanco Calcagno/airpressman.com) Copyright: Ernesto Blanco Calcagno         airpressman@gmail.com  ...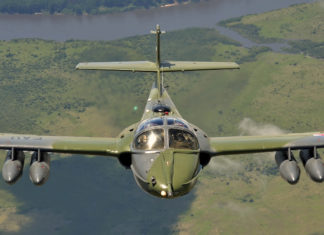 Flying alongside a test pilot, a young technician carries out a Functional Check Flight on Cessna A-37B "Dragonfly" . All rights reserved – Copyright Ernesto...
With the imminent retirement of the type from Uruguayan Air Force service (scheduled for March 17, 2017) Airpressman publishes a description of the Pucará...