This post is also available in: Español (Spanish)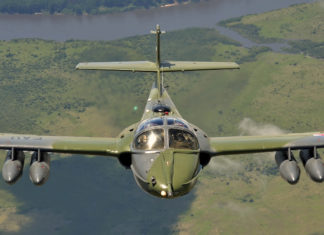 Flying alongside a test pilot, a young technician carries out a Functional Check Flight on Cessna A-37B "Dragonfly" . All rights reserved – Copyright Ernesto...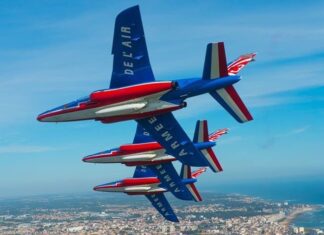 The French Air Force aerobatic team visits Argentina!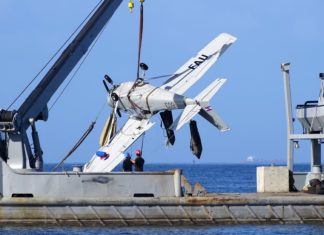 During the afternoon of February 2, 2018, whilst returning from an operational flight a  Fuerza Aérea Uruguaya  (FAU - Uruguayan Air Force) single engine...
With the imminent retirement of the type from Uruguayan Air Force service (scheduled for March 17, 2017) Airpressman publishes a description of the Pucará...
FIREFIGHTING IN URUGUAY (Main Feature Image: Copyright Cortéz) By Ernesto Blanco Calcagno/Airpressman.com The naval Westland Wessex HC MK II was hovering over the Atlantic Ocean at 25...
Beechcraft B200T Armada 871 flies over Punta del Este with Isla de Lobos (Seawolves Island) in the background, the beginning of Uruguay's Atlantic waters. (Copyright...